OUR TEAM. WORLD CLASS RESULTS.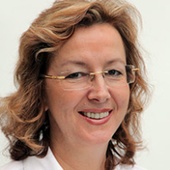 Irina Jitomirskaia, Ph.D., M.Ed.
Irina Jitomirskaia is a Co-Founder and CEO at 4Schoolers, LLC. Irina is a mother and teacher with a background in education, who has found it difficult to balance work and family life and has observed the same problem affecting our colleagues and friends over the years. Her struggles inspired us to create 4Schoolers. Irina is a true people person and has built our relationships with the schools, drivers, tutors, and especially the parents of each 4Schoolers child. Irina holds a Master's in Education and Psychology and Ph.D in Psychology from Moscow State Pedagogical University.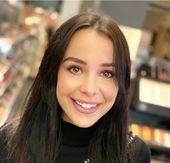 Employee Benefit Sales Specialist
Nicole Stabnikov is the Employee Benefit Sales Specialist at 4Schoolers, LLC. Nicole holds a Bachelor of Science degree, and majored in International Management, and double minored in academics and finance. She has been tutoring since 2014 and has advised a number of students on their private school applications. She is responsible for coordinating schedules and payments between our office, our service providers, and our clients. She has earned multiple awards for her outstanding academic achievements, holding honors on the Dean's list every year.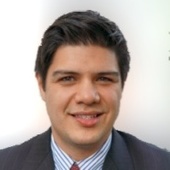 Pierreport Johnson III, M.A.
VP of Business Development
"PJ" is a VP of Business Development at 4Schoolers, LLC. PJ's primary responsibility is to help develop and curate 4Schoolers' corporate relationships. PJ is also responsible for assisting in expanding marketing campaigns for the company. He has great communication and marketing skills. He has a passion for helping people and being involved in meaningful work.
He holds a Masters in Economics and a Masters in International Political Economy and Development from Fordham University, and a BA in International Relations from Rollins College. Prior to 4Schoolers, PJ worked in sales for over three years and for a travel company in Florence, Italy. PJ enjoys DJing and producing music, studying languages, and playing sports with kids.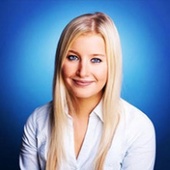 Erielle R. Davidson, B.A.
Erielle Davidson has been actively involved in 4Schoolers, LLC since its inception in 2015 and inspired its foundation. She works as an English Teacher and an Academic Advisor. She is also responsible for designing the syllabus for English teaching. She graduated from Middlebury College with Bachelor's degrees in English, Russian, Russian and Eastern European Studies, and Economics. Erielle made highest honors and was invited to Phi Beta Kappa. She currently works as a Research Assistant at Hoover Institution for Dr. Edward Lazear, the former Chairman of the President's Economic Council under George W. Bush.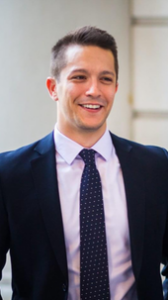 Academic Advisor, College Counselor, English & History Tutor
Sol Pakes is a school leader with more than 10 years of experience in the K-12 education space. He holds an M.Ed. in Education Policy and Leadership. As an educator, he has served in public, private, and charter schools, and he has worked both in the United States and abroad. As the assistant principal of his current school, he helped lead the school's transition to online learning, overseeing the quality of remote instruction, and coordinating the training and coaching of teachers in their new roles. Sol is passionate about professional development, individualized learning, and innovation within the education sector.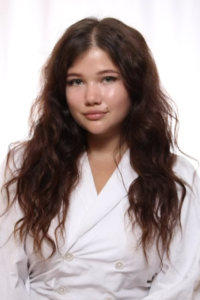 Corporate & Employee Benefits Sales Specialist
Daria works on 4Schoolers' partnerships, forging relationships with companies that utilize 4Schoolers services as part of their employee benefit packages.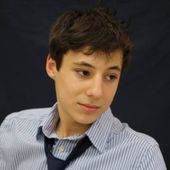 Business Development, Competitive Math, and Computer Science
Alan graduated from Boston University with a Masters in Computer Science. At 4Schoolers he teaches AP/SAT Calculus, Computer Science, and Physics. He also prepares students for mathematical competitions.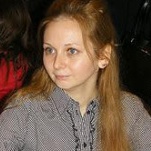 International Chess Grandmaster and Professional Chess Educator
Nadezhda is a two-time Olympic Champion—2010 and 2012— in chess. She is also the former #3 player in the Women's World Ranking and holds multiple gold medals from the Junior World Championships and Junior European Championship in chess.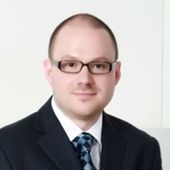 Alexander Lukyanov, Ph.D.
Physics and Mathematics Teacher
Visiting Associate Professor & Visiting Research Fellow, Lecture of numerical methods, Advisor of MSc & Ph.D. students, National grants receiver, Organizer of international workshops, Reviewer of international journals, Collaborator with leading scientific groups.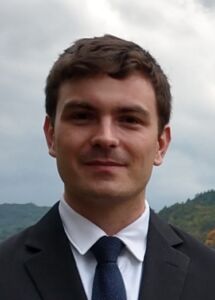 Computer Science Instructor
As an undergraduate in Boston University's biomedical engineering program he led various STEM projects in Boston Public Schools. Now, as a Masters student he studies how education and technology interact. At 4Schoolers he teaches various coding languages as an instructor of computer science.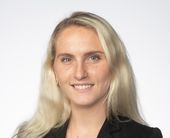 Physics, Math, and English Instructor
Julia Schwartz is a senior at Boston University studying biomedical engineering. Her undergraduate career has consisted of roles involving mechanical engineering, neuroscience research, and biotech internships.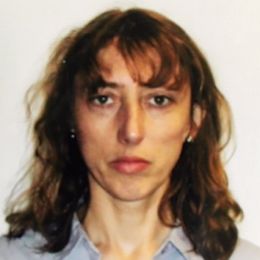 Vasilka has a PhD in Physics from Tufts University. She has been teaching Physics for 25 years to college students in Boston as well as 4Schoolers students. Her education enables her to teach all levels of physics and is comfortable providing homework help for all physics classes, as well. She tutors physics, SAT physics, SAT Math II, AP Calculus AB + BC, and AP Physics.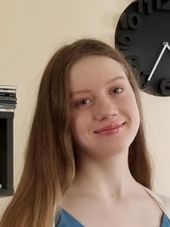 Leah is currently a student at Boston Latin School. Her passions include music, dance, math, and biology. She also actively tutors fellow classmates of all ages at school. She is at the top of her math and science classes and wishes to attend the Massachusetts Institute of Technology for Neuroscience.

Aruzhan is currently pursuing math major at Massachusetts Institute of Technology. She is a medalist in numerous International level high school math competitions, including International Mathematical Olympiad (2016, 2017, 2018), Balkan Mathematical Olympiad (2016, 2017, 2018), European Girls' Mathematical Olympiad (2017, 2018), China Western Mathematical Olympiad 2016, Zhautykov International Olympiad (2015, 2016, 2017, 2018), and others.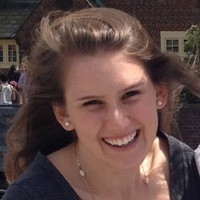 Academic Advisor/Chemistry Tutor
Emily Adler is an 4Schoolers team member that graduated from Princeton University 2016. At 4Schoolers she tutors all types of chemistry (organic and inorganic) and has prepared students for a slew of tests including AP Chemistry, SAT Chemistry, and final exams for high school classes. She is currently a medical school student at the University of Massachusetts.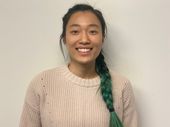 Student at Yale University.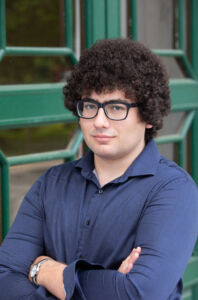 Mark graduated from the Université de Paris III: La Sorbonne Nouvelle after studying there for 6 years. He has a BS and MA in Médiation Culturelle with a focus on Art History. He is also a certified TOEFL Instructor.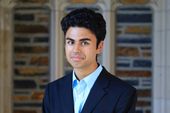 Academic and Admissions Advisor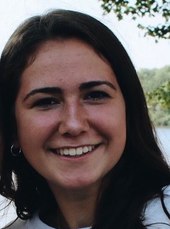 Juliet Feldman is a Mathematics and English intern at 4Schoolers specializing in tutoring the SSAT Lower, Middle and Upper levels.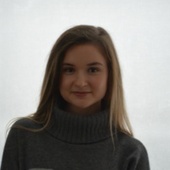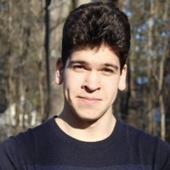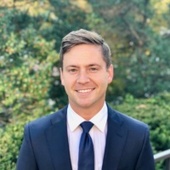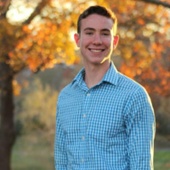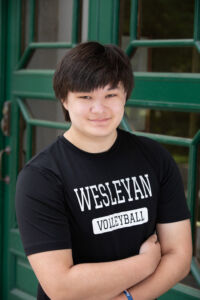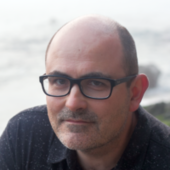 Pavel Roskin is an IT Consultant at 4Schoolers, LLC. His responsibility is the analysis of feasibility of the prospective IT designs and solutions to be used by the company. Pavel holds Master's degree in Physics, but he has made his career in software development.
He is working as software engineer at Virgin Orbit, a company aiming at affordable access to space. Pavel enjoys spending time with his stepson visiting museums and hiking.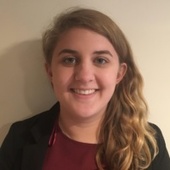 Céline Guedj is the General Manager of 4Schoolers, LLC. She joined the 4Schoolers team in July 2016. She is responsible for coordinating schedules and payments between our office, our service providers, and our clients. She works directly under Sophia and Irina, co-CEO's, to support and grow 4Schoolers. She also works as an English teacher and Academic Advisor. Céline is finishing her last year of college at the University of New Hampshire with a degree in Sociology and Justice Studies. She is involved with diversity support on campus and is a member of the University's honors college. She has earned multiple awards for her outstanding academic achievement, holding highest honors on the Dean's List every year, earning a Phi Beta Kappa membership, and winning the Raymond E. Bassett Memorial Prize Award in recognition of her academic excellence within the Department of Sociology. Céline also enjoys horseback riding, pottery, cinematography, writing, and traveling.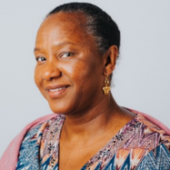 Fatamata Jah works as an Academic Advisor for 4Schoolers, LLC. She currently works as an Academic Advisor at University of Massachusetts (Boston) for their University Advising Center and has been working as an advisor for 7 years. Fatmata holds a BA/MS in Political Science and Human Resources with minors in International Relations and Women's Studies from University of Massachusetts Boston. Fatmata Jah is a West African native who spent her childhood in Sierra Leone.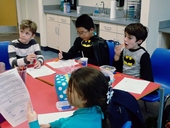 Nancy Adler is an English Teacher and Academic Advisor for 4Schoolers, LLC. For more than 20 years Nancy has assisted students writing personal statements for high school, college and graduate programs. A former attorney, who raised her family in Cleveland, Ohio, Nancy also teaches interview techniques to students at Harvard, Tufts, UMass and BU Medical Schools. In addition to her law degree from NYU School of Law, Nancy is a Phi Beta Kappa graduate of Tufts University with a concentration in Child Study. As a professional harpist she was a featured soloist with the Boston Pops Orchestra. Nancy has a real estate broker's license and does not like roller coasters.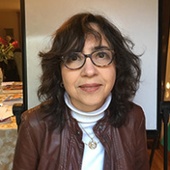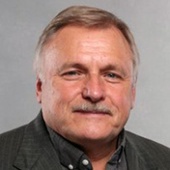 Alexander Aristarkhov, Ph.D.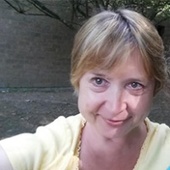 Elena Aristarkhova, Ph.D.
Elena Aristarkhova has over 20 years of teaching experience in the sciences. She received her PhD in Bio-organic Chemistry from the Russian Academy of Sciences, Moscow. She currently holds dual appointments in the faculty of Harvard Medical School and Massachusetts General Hospital. Elena teaches Biology, Chemistry (General and Organic), Genetics and Molecular Biochemistry. She also prepares students for all standardized testing including the SAT, ACT, AP and the MCAT.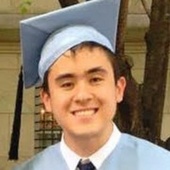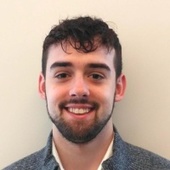 Kristian Mihali is currently working as Global Tax Analyst at MFS Investment Management and Start Up Associate at 4Schoolers. Kristian graduated from University of Massachusetts, Amherst in 2015, majoring in Economics and Mathematics. Kristian has an extensive background in teaching: he tutored high school students from underprivileged areas in a variety of math topics and test taking skills at "Lets Get Ready!" and he tutored undergraduate students in a variety of economics and mathematics classes at University of Massachusetts Learning Resource Center.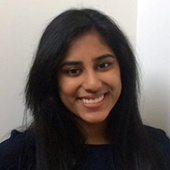 Divya Bachina is a junior at Rensselaer Polytechnic Institute majoring in Computer Systems Engineering, and is a graduate of BU Academy. She is adept in several programming languages and excels in Math and Science related areas. She is planning to pursue graduate school. Divya works with 4Schoolers as an Educational Consultant, advising students on secondary education, and also tutors many students in Math and English subject areas. Her interests include data analytics and programming and applying algorithms to automated learning methods.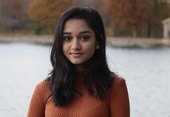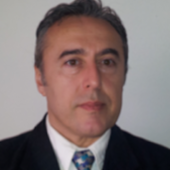 Zlatko Vasilkoski is currently a Chief Data Scientist at FacilityConneX. He has extensive college teaching experience over the last twenty years at Tufts, MIT, Suffolk, BU and Bentley. Since 2012 he has been teaching at the Boston University Metropolitan College Computer Science department. He developed the curriculum for Web and Text Analytics Course.
He obtained his PhD. in physics from Tufts University working with David Weaver and Martin Karplus on computational implementation of the diffusion collision multi scale model of protein folding, to which the 2013 Nobel Prize for chemistry was awarded. He did his postdoctoral research work at MIT and Northeastern, in the area of computational physics and neuroscience.
His work at the Department of Cognitive and Neural Systems, at Boston University was in the area of Neural Networks. He designed computer vision techniques that facilitate adaptive complex behavior in Harvest Automation Inc. robots, and machine learning feature recognition used for robot's autonomous navigation.
His work at the Harvard Medical School was in the area of medical data analytics.
His current work interests include development of adaptive optimization algorithms in machine learning, data analytics and neural network systems.