We're excited to announce openings for 4Schoolers' summer masterclasses from June 17 to July 8. During the three week session students will have the opportunity to improve in the academic field of their choice through 1:1 teaching, small group classes, and our masterclasses taught by esteemed practitioners in their respective fields.
Learn math from an International Math Olympiad coach Nursultan Khajimuratov or Chess from a grandmaster Nadezhda Kosintseva, or public speaking and theater from two actors Rebecca Karpovsky and Adrien Le Ray all while enjoying the beach and great weather in Massachusetts' Cape Cod and North Shore.
Please reach out to [email protected] for additional details. 
Inspired By Excellence & Innovation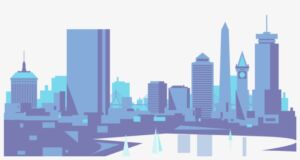 Located right by the heart of commerce and education in Boston, Massachusetts,
4Schoolers is an educational consulting company that works with students to develop their whole self.
WHY CHOOSE 4SCHOOLERS?
Our mission is to empower our students academically and to instill in a passion and love for learning so that they may thrive, flourish, and achieve their full potential.